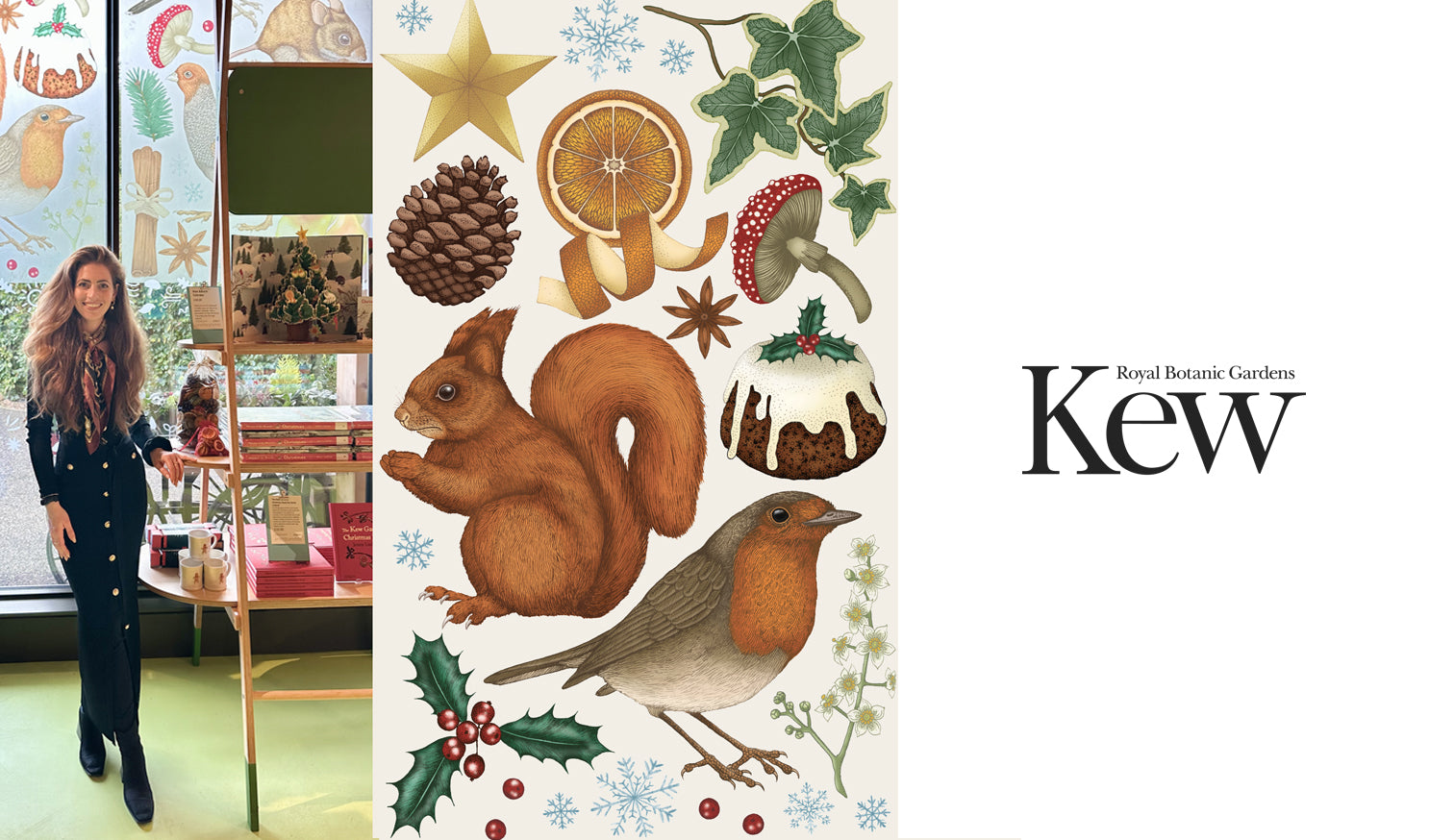 COLLABORATION
KEW GARDENS
October 2023
Emily Carter x Kew Gardens has launched in time for Christmas!
I've designed a sustainable advent calendar along with Bonnier Books UK containing a pop up pine tree and 25 decorations, all illustrated and coloured by hand. This project has been one of my favourite collaborations so far, given it was mostly inspired by British nature & wildlife.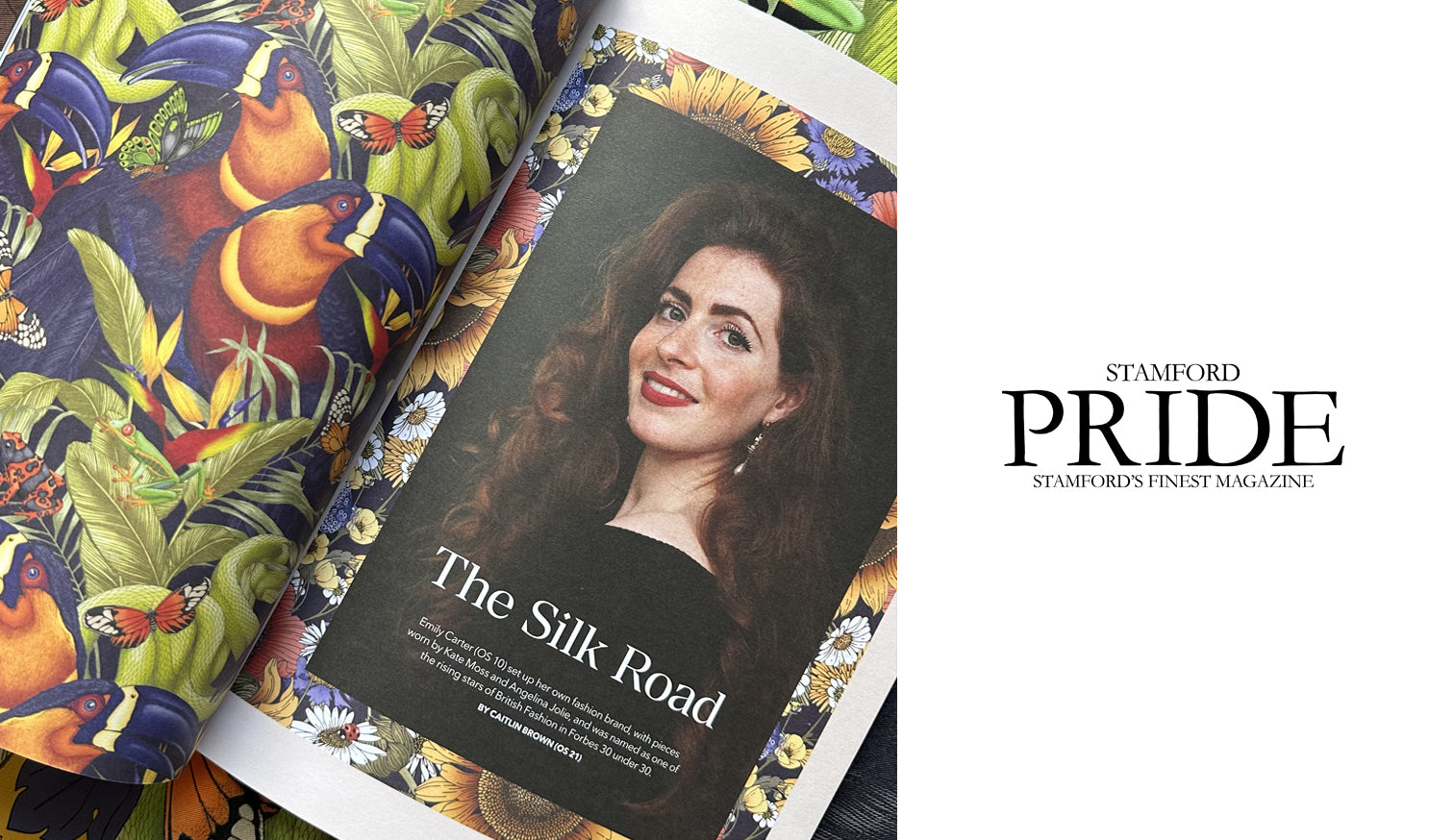 PRESS
STAMFORD MAGAZINE
October 2023
This month's four page interview outlining my journey starting Emily Carter London, the craftsmanship in my design process and my desire to keep production locally in the UK.
NEW STOCKIST
HARVEY NICHOLS HK
September 2023
We have proudly launched in Harvey Nichols Hong Kong which is our first stockist in Asia! Very proud moment for me to see the space - the scarves are located in all HK Harvey Nichols stores within the accessories department. Hoping for a positive season within this iconic department store.
88 Queensway, Admiralty, Hong Kong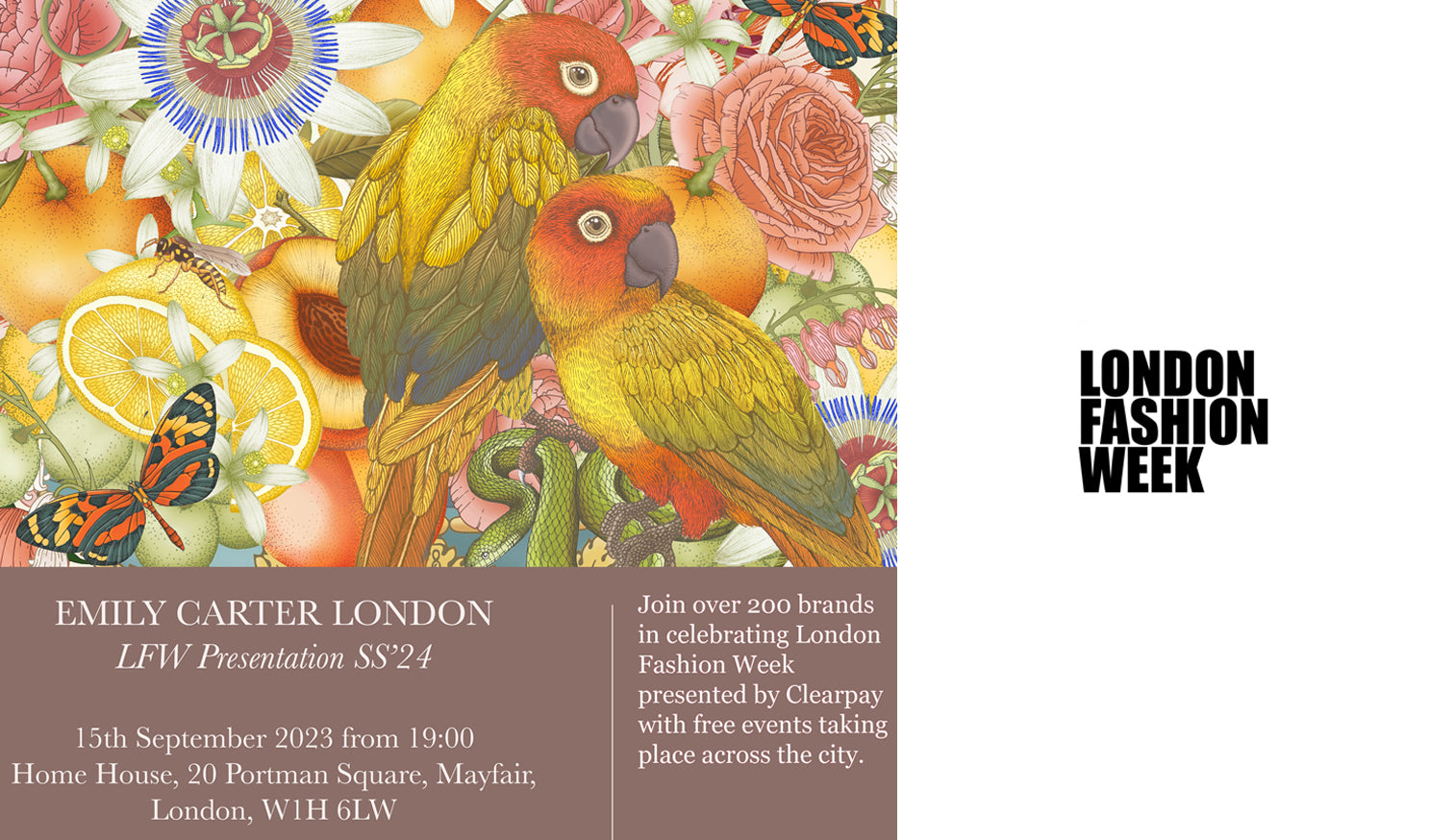 NEW SEASON
LONDON FASHION WEEK SS'24
September 2023
LFW Designer Profile - Emily Carter
SS'24 Opulent Reverie
Drawing inspiration from Italian Baroque aesthetics, the collection features light blues and peach tones, delicate motifs, and depictions of tropical flora and fauna. Each scarf is a wearable work of art, and is a testament to Carter's unparalleled craftsmanship, seamlessly blending the opulence of the past with contemporary elegance.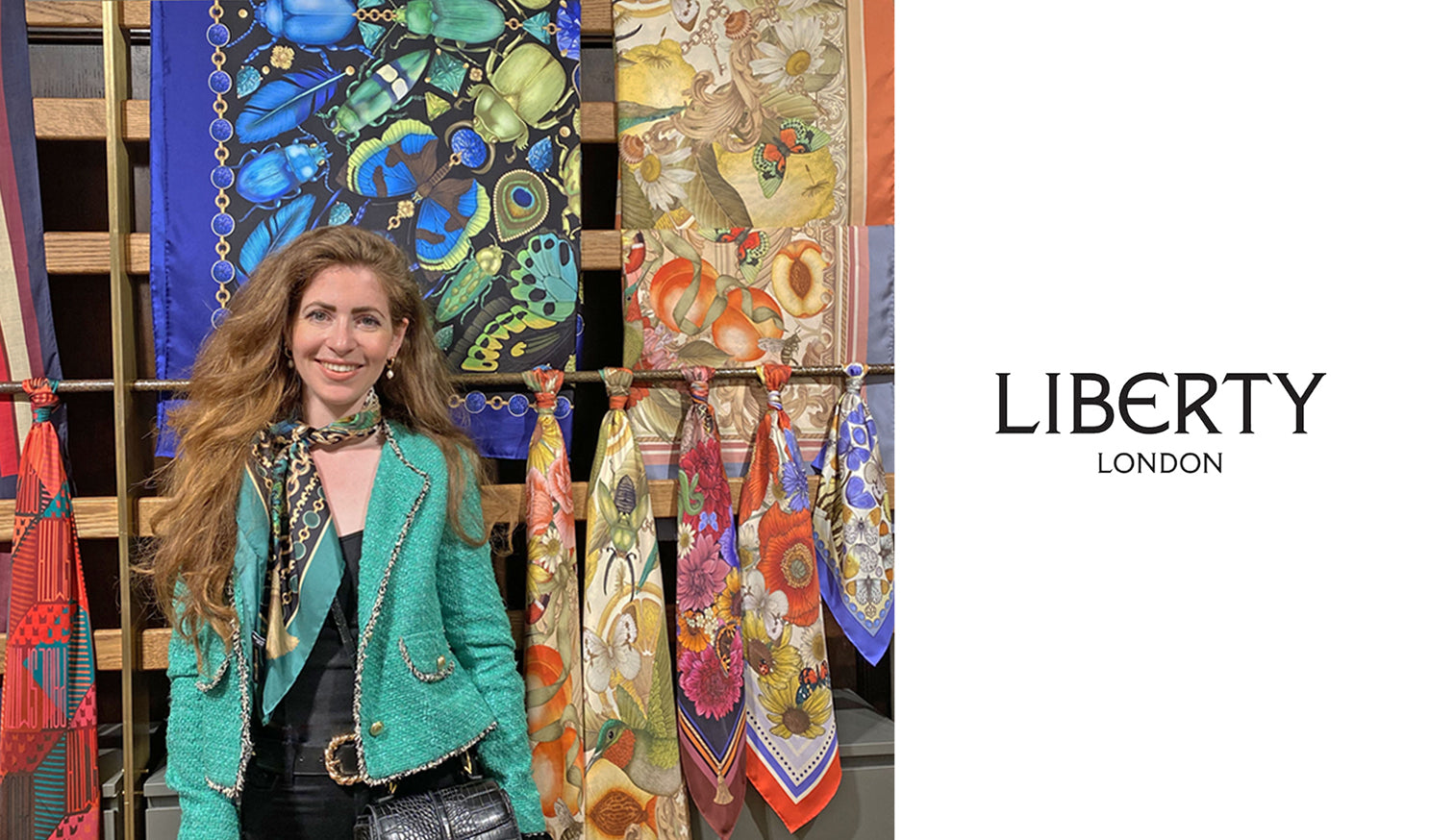 STOCKIST
LIBERTY LONDON
July 2023
Celebrating 2 years stocked at Liberty London where my AW'23 collection is now available. Incredibly proud to have my space in such an iconic British store. We have held a consistent position among the top selling brands in the department, which I'm incredibly proud of. We have also hosted multiple in-store personalisation and card holder events over the course of the last 2 years. Grateful for the teams at Liberty for their continuous support in driving the success of the brand.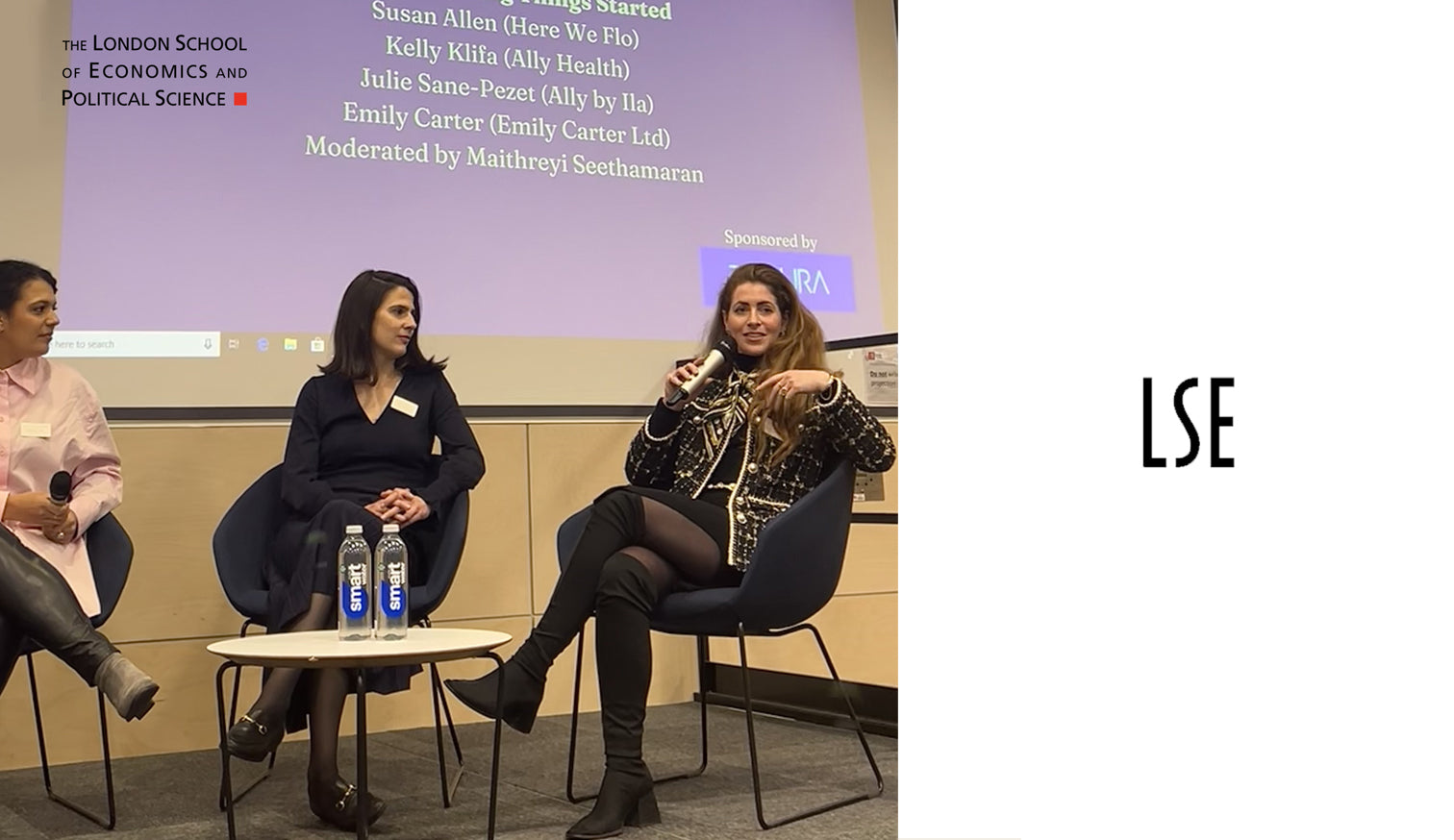 TALK
LONDON SCHOOL OF ECONOMICS
March 2023
Emily Carter spoke on a panel of female founders at the London School of Economics (LSE) this week. The panel, which was organised by Female Founders Night, focused on the challenges and opportunities of starting a business as a woman. Emily shared insights from her own experience in the luxury fashion industry and discussed the importance of diversity and inclusion in the business world.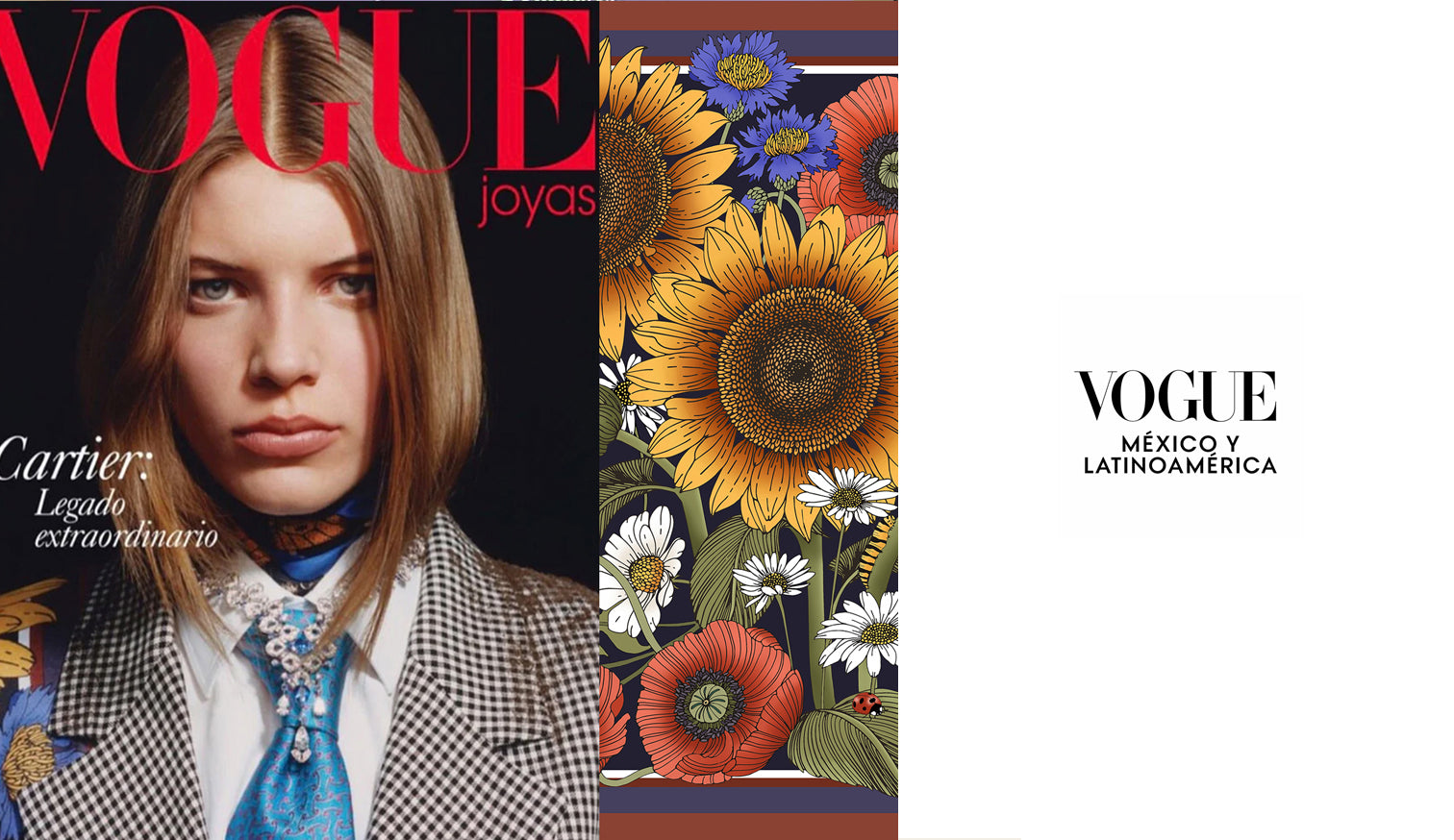 PRESS
VOGUE MEXICO
March 2023
Two Emily Carter scarves have been featured on the front cover of Vogue Mexico this month. Emily's intricate and nature-inspired designs have caught the attention of the fashion industry and are being praised for their unique blend of elegance and modernity. This achievement is a testament to Emily's dedication to craftsmanship and attention to detail. The Sunflower Scarf & The British Butterfly Scarf are available to purchase on Emily's website.
AWARDS
THE FASHION AWARDS
December 2022
I had the pleasure of attending The British Fashion Awards again as a British Fashion Council brand and member, celebrating this year's leaders who are changing the industry, as well as fashion's global impact. The evening was beautifully curated, with a tribute and catwalk for the late HRH Queen Elizabeth II, and a speech dedicated to Ukraine.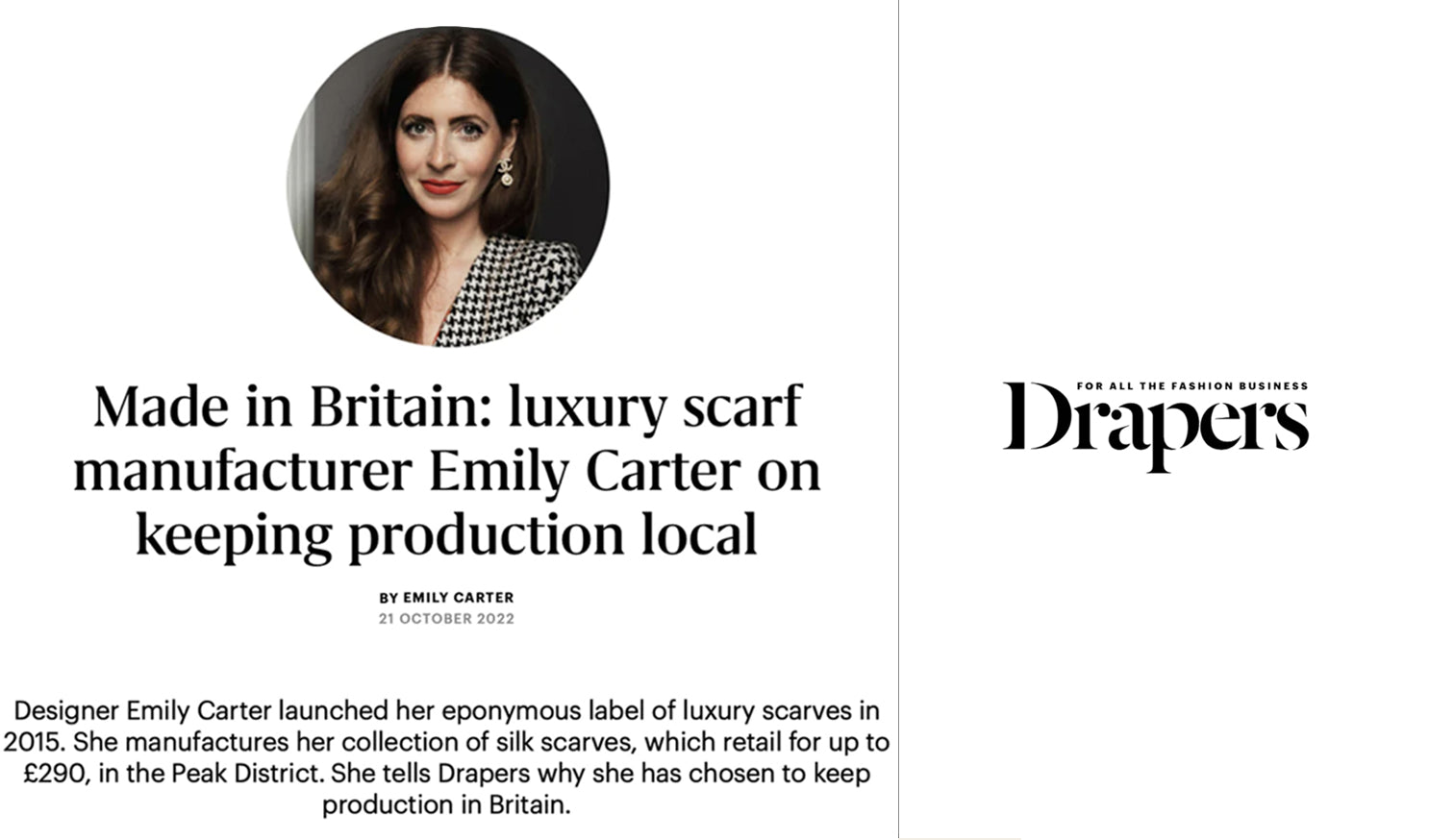 PRESS
DRAPERS
December 2022
"Made in Britain: luxury scarf manufacturer Emily Carter on keeping production local."
Read the full article here.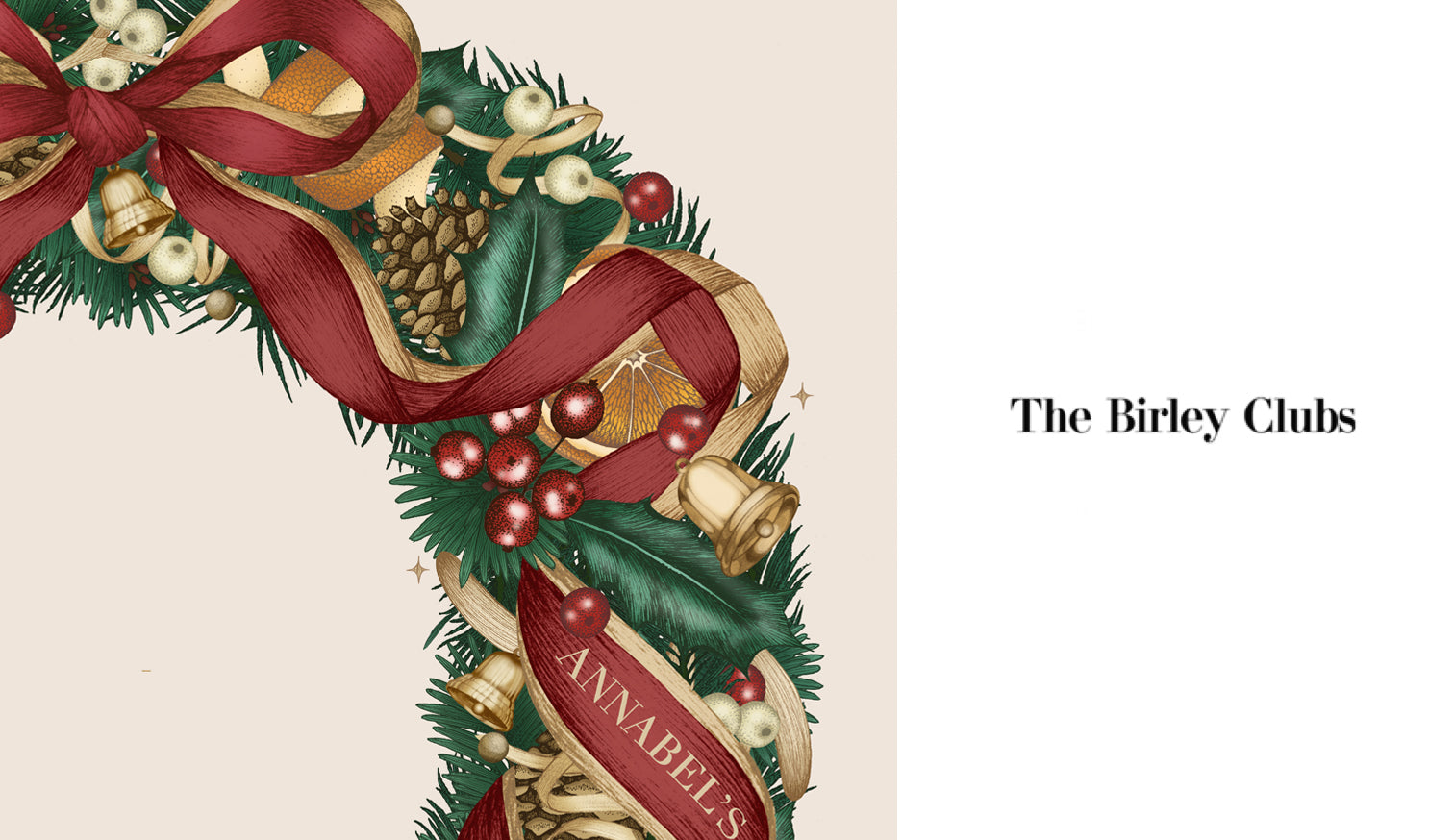 COLLABORATION
ANNABEL'S
November 2022
I had the pleasure of working with The Birley Clubs this season on their festive branding for Christmas. This consisted of a wreath with 182 layers which was one of the most complex drawings I have worked on, which will be shared by the Clubs this Christmas.
Mark's | Harry's Bar | Annabel's | Bath & Racquets | George